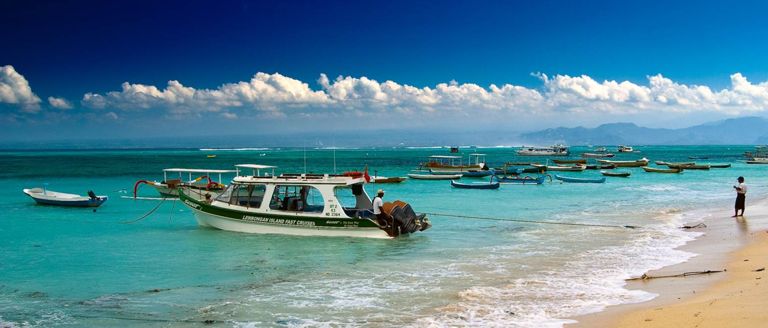 While many families choose the holiday destination with the beaches and safe, shallow water that all kids seem to adore, it can be an even more interesting experience to travel with them to other countries where they can see some amazing sights that will surely interest them just as much. After all, they can usually swim a lot at home too, but they won't see some of the other amazing things that are on offer overseas.
Here are 8 holiday destinations that are certainly family friendly, though not all offer beaches.
Although this small country is not the cheapest, it offers things not found anywhere else, at least, not to the same extent. For instance, Legoland with its 20 million pieces of building blocks that have been used to portray some of the Star Wars action as well as major iconic sights of other countries. It also has rides suited more to the pre-teen. Then there is Tivoli, an amusement park with free music, fireworks and more almost every night.
Thailand loves children, making their stay there very special. You can easily find beaches, temples, boat trips and elephant camps, all of which your kids are sure to love.
Belize in the Caribbean where nearly everyone speaks English. A very affordable place with monkeys, crocodiles, sea turtles and harmless nurse sharks to see if you snorkel. But don't miss tubing down the underground rivers and exploring the ruins of a Mayan village. Cabana accommodation is as little as $AU52 per night.
Kerala, India is more fun and laidback than other areas of India making it ideal for families. You can see everything from castles to palaces and from wildlife parks to trains and beaches.
Here you can actually walk through a lava tube and elsewhere see the steam from lava flowing into the ocean. You can also take a ride in a submarine and go snorkeling, wading or swimming.
Prague, Czech Republic. Small enough to walk around, there are many amazing sights and experiences to interest you and the kids. You'll both enjoy the tram travel, the vintage hall of mirrors and the castle on the hill. Plus there are tonnes of wooden toys for sale.
Known for its family friendly lifestyle your kids will be welcomed at all but the poshest restaurants. Let them see some history first hand with frozen Pompeii and the Coliseum – and don't forget the caves, mountains, beaches, boat trips and lakes, or the villas where kids can run, shout and play to their heart's content.
Iceland will surely be an incredible experience for any child, not to mention the parents. Cheaper now than it has been for many years, you can enjoy hot mud and geysers, thermal pools the Northern Lights and many wonderful activities from horse riding through to glacier walks and more.