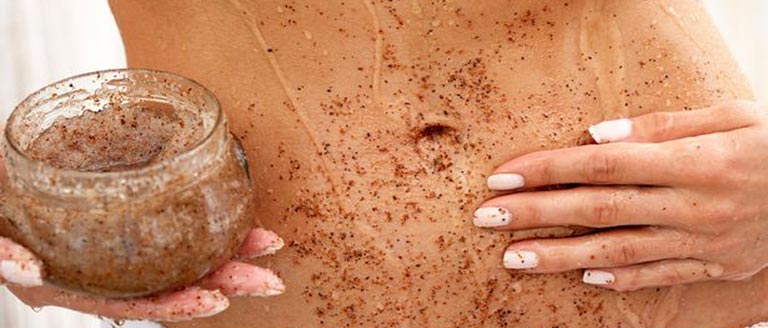 Body exfoliation is something that can be beneficial for anyone with any skin type. While traditionally, such body care products as a body exfoliator was for removing dry and dead skin, it can do so much more. What's more, you don't even need to have dry skin to reap the rewards. If you're not yet convinced of the benefits of a body exfoliator product, then read on. You will be more than surprised.
Removes Dry Skin
Of course, the first and most well-known benefit from a body exfoliator – be it a natural body care product or a synthetic one, is that it can remove dry skin. Every day, your toned body needs to shed a lot of skin, and exfoliation products can help to speed up the process.
Unclogs Your Pores
Do you find yourself with whiteheads and blackheads more often than not? Then try an exfoliating body product. When you exfoliate your skin, you're getting rid of dead skin as well as surface debris that builds up during the day. By doing so, you're unclogging your pores and stopping the formation of whiteheads and blackheads. If you don't unclog your pores, they build up with all manner of dirt and skin, causing oil production under the skin and the resultant pimples.
Reduces Acne
By using a natural body care product such as a skin exfoliator, you can reap the rewards of reduced acne or a reduced risk of getting it in the first place. While exfoliators help to unclog your pores and reduce blackheads and whiteheads, it can also help to prevent acne. You can use a skin exfoliator once or twice a week to clean out your pores and reduce your acne risk.