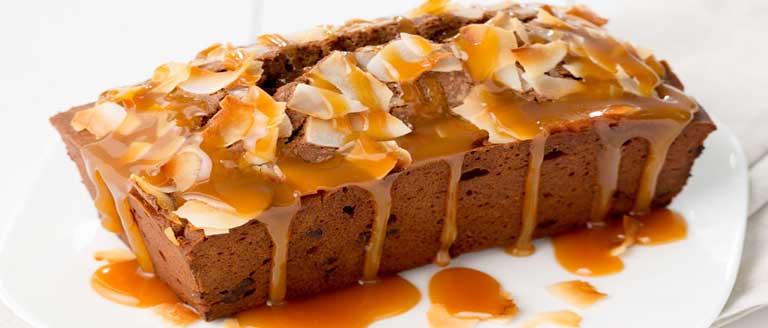 Do you spend your days wondering what cake you'll buy next, or dreaming of the delicious morsels of cake you had last time you were at Gran's place? It is not easy to get good cake with just the right amount of moisture – and the flavour that you could die for.
Making a cake is a skill that not many people have, but it's not impossible, so don't despair. It is all the fault of the education system that took basic cooking out of high schools and replaced it with the science of cooking, a much more complicated subject in which students rarely did any cooking. When they did it was some amazingly exotic food that looked wonderful and tasted disgusting.
If you are a cake lover you may have realised there are three ways to get cake:
make it from a packet or
make it the proper way, from a recipe.
The first choice is the easiest, of course. You simply waltz into the store and choose the most stunning cake you can see. If it survives the journey home you sit down to eat only to be disappointed with the flavour or the texture – or both.
So you decide to cook the next cake you eat and to make it easier you can choose from many packet cakes, from plain old plain, to the most delicious mud cake or date loaf.  It's so simple to add and egg and water, stir it up, pour into the tin and place it in the oven.  Unfortunately, the end result simply does not have the same flavour as Gran's did. Besides, that powdered egg is not very healthy.
The last method will give you the best cake, and you don't even have to know much about making cakes to start with. So here is Gran's super simple, favourite recipe for a big slab cake that will last for ages if you freeze half. It's not that much harder than mixing up a packet cake and the result is much better.  And you won't even have to break an egg.
Gran's Eggless Brownie Cake
Ingredients: 2 cups of white sugar, 1 cup of water, 1 cup of milk, 2 tablespoons of butter or margarine, 2 cups of sultanas, 4 cups of plain flour, 2 teaspoons of bicarbonate of soda, 1 teaspoon each of nutmeg, mixed spice and cinnamon.

Method: Heat the sugar, water, milk, butter and sultanas in a large saucepan until it starts to boil. Allow to cool, then sift in the dry ingredients. Mix until smooth with a wooden spoon. Pour into a cake pan lined with greaseproof paper. Bake in a moderate oven for an hour. Serve sliced with butter when cool or it can be iced if wished.