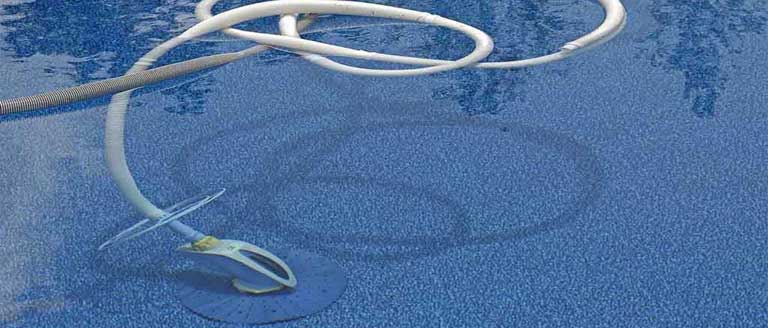 Nearly everyone who has a pool knows that an automatic pool cleaner is essential if they don't want to spend half their leisure time in cleaning the pool. Pool cleaning is a big job and takes a lot of muscle if you do it manually. Not everyone can manage it physically, and most people prefer to enjoy their leisure time rather than using it to clean the pool, especially if they don't use it all that much.
While automated pool cleaners will do a lot of the work, you still have to do some of it. Even lifting the cleaner into the pool is sometimes very difficult. You have to hook it all up and make sure it is working properly.  A robotic cleaner takes a great deal less work. Here are the pros of having a robot to clean your pool.
They do an even better job of cleaning the pool than automatic cleaners do
They require less input and attention from you
They work independently of the pool's filtration system
They offer value for money, saving on the cost of chemicals, water and power
They clean the sides, bottom and steps of the pool with no dramas
They clean corners
They suit any shape and size of pool
They can be programmed to ensure they clean the whole pool
Some have a remote control, making it even easier to use
These cleaners also circulate the water for an even fresher, cleaner swim
Any kind of debris can be handled by these cleaners; leaves, twigs, gumnuts, flowers as well as fine dust and dirt
You can get floor only or floor and wall models
There is basically no learning curve and most are plug and play cleaners
They save you a great deal of work.
There are very few cons in owning a robotic cleaner.
They cost more than other cleaners – that said, it's not all that much more and the price varies according to model and features
Not all models have a remote control
You can easily see that owning a robotic cleaner has many advantages and very few disadvantages. Even though the price is more, they many advantages outweigh this consideration for most people.  Even the satisfaction of having the most technologically advanced type of pool cleaner is something that many people would count as an advantage.
There are many pool accessories available and a lot of them are cleaning aides, but if you have a robotic cleaner you are unlikely to need anything else, unless you simply choose to have it. For instance, a leaf scoop would also be good for getting children's toys out from the bottom of the pool if it is too cool for anyone to jump in for retrieval.